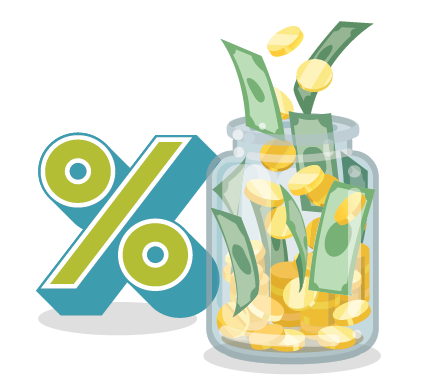 Rates Have Adjusted
Be sure to take advantage of Interra's deposit rates today! Don't hide your cash under your mattress or put your tax return in a coffee can, check out our share certificate specials, increased money market rates, and competitive savings options at interracu.com/rates.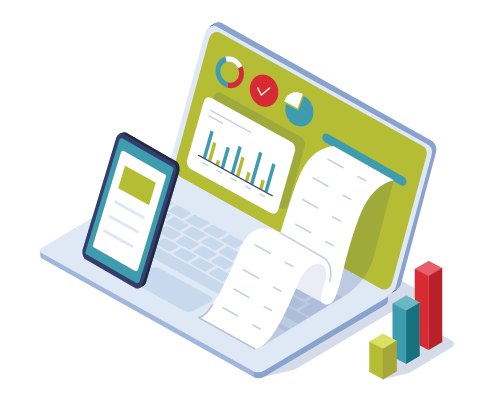 Interra Serves Our ITIN Members
From deposits to mortgages, Interra offers products and services for our ITIN members. Gone are the days of only dreaming of owning your home or needing a safe place for your money. It's time to trust the security of Interra Credit Union. Find out more by scheduling an appointment with one of our advisors or mortgage representatives today.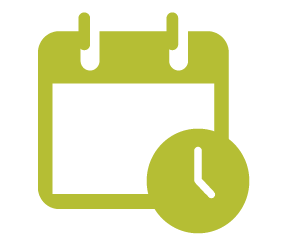 Appointment Scheduling Made Easy

From your doctor and dentist to your mechanic and hair stylist, scheduling an appointment is as important as a healthy diet. You can schedule an appointment at Interra to match the date, time, and branch location that works best for you. Branch advisors, lenders, and mortgage lenders are available to meet in-person, by phone or through video conference.
Schedule your own personal Interra appointment by choosing the calendar icon when logged into interracu.com. Need a Spanish speaking staff member? Be sure to choose the Español option.
Board Election Results Announced
Results of the 2023 Interra Credit Union election were announced at the Annual Meeting, which was held on Monday, March 20.
Incumbents Vince Beasley of Syracuse, Carmen Snider of Goshen, and Randy Zimmerly of Shipshewana, were reelected to three-year terms on the Board of Directors.
Interra members also reelected Susan Cripe, Syracuse, to a three-year term on the Supervisory Committee.
Thank you to the members who participated in the voting process. Your vote counts and was heard.


Safe Travels! - Interra offers some of the best safety travel tips this year.

Whether you're traveling domestically or internationally, safety should be a top priority. According to travelsafeabroad.com, they offer 25 travel safety tips. Here are 3 of their helpful tips for you to remember;
1. Don't Flash Your Valuables.
Whenever you go on a vacation, if you leave your valuables on display, you'll be telling others that you're an easy target with a good stash. Laptops on car seats, mobile phones in your back pocket, and wallets on the table are all indicators that you have wealth or are being careless. To avoid creating this persona, keep your valuables hidden from plain sight.

2. Share Your Itinerary With Family and Friends.
It doesn't matter if you're going on a short weekend trip or a month-long vacation, you should tell your friends and family where you are going and when they should expect you back. This isn't so you can show off your exciting plans, it's so they can help if something goes wrong.

3. Tell Your Financial Institution Where You're Going.
This tip may not seem like a safety issue but it can easily get you stranded if ignored. Financial institutions monitor the use of your account to ensure that money laundering and fraud haven't been committed. When you travel to a new location and start using your card, your credit union will know that something new has occurred. If they believe this transaction is suspicious, the account may be frozen.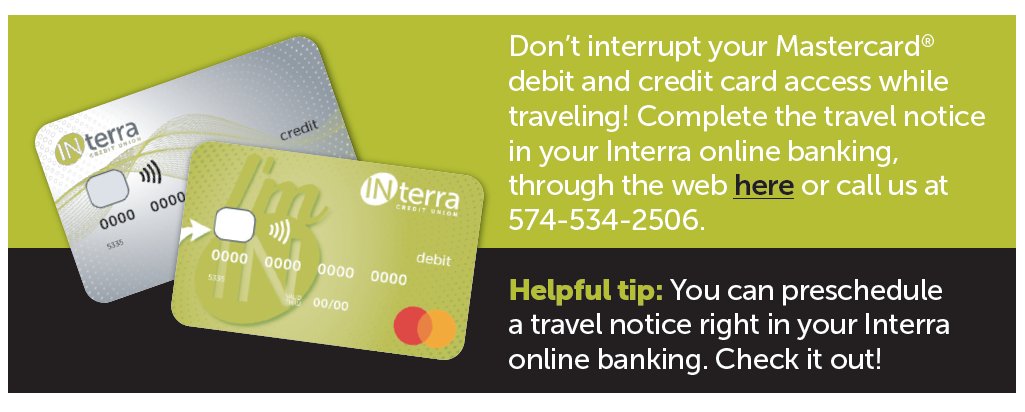 Fee Changes

The following fee schedule changes will take effect on May 1, 2023. These apply to both consumers and businesses.
Funds Transfers/Wires
Wire transfer (domestic and international)
Recalled wire transfer....................................................................................................$50.00
Common Fees
Copies (copy machine – per page).............................................................................$1.00
Foreign item collection (per item)...............................................................................$8.50
Research/balancing of accounts/verification of deposit (shares or loan).............$20.00/hr
Legal Fees
Dormant account fee (two years no activity)............................................................$10.00
Upcoming Holidays and Events
Interra offices will be closed on the following holidays:
Friday, April 7 – Good Friday.
All offices will close at noon.

Monday, May 29 – Memorial Day.
All offices will be closed.

Monday, June 19 – Juneteenth Day.
All offices will be closed.

Check out Interra's branch hours, holidays, and locations at interracu.com/hours-locations.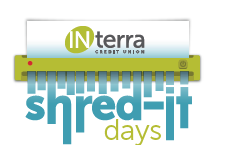 Shred-It Days
Coming soon! Be on the lookout for additional details in your email.

Interra's Home Builder's Seminar
Join IN for an evening of informative conversation as Interra's Mortgage Team discusses the construction loan process. Experts from the Mortgage Team will be available to answer questions you may have.

What: Home Builder's Seminar
When: Tuesday, April 11, 2023
Time: 6:00 pm
Where: Interra's Main Office
300 W. Lincoln Ave.
Goshen, IN 46526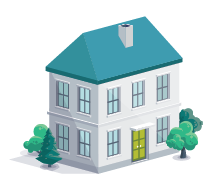 Interested in attending the Home Builder's Seminar? Contact Jennifer Abney at jenna@interracu.com or by calling 574.534.2506, ext. 7956. Registration is due by Thursday, April 6.

Interra's Home Buyer's Seminar

Are you planning on purchasing a new home this year? Then you don't want to miss Interra's upcoming free Home Buyer's Seminar. Interra's Mortgage Team will share home buying tips and answer questions regarding the mortgage market right now.

What: Home Buyer's Seminar
When: Tuesday, May 9, 2023
Time: 4:30 pm
Where: Topeka Library
Community Room
133 North Main Street
Topeka, IN 46571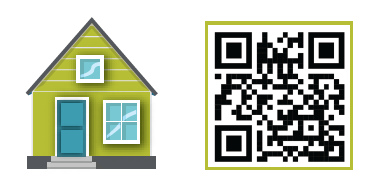 Interested in attending the Home Buyer's Seminar? Registration is due by Tuesday, May 2. Scan the QR code above to register.