Interra Presents Years of Service Awards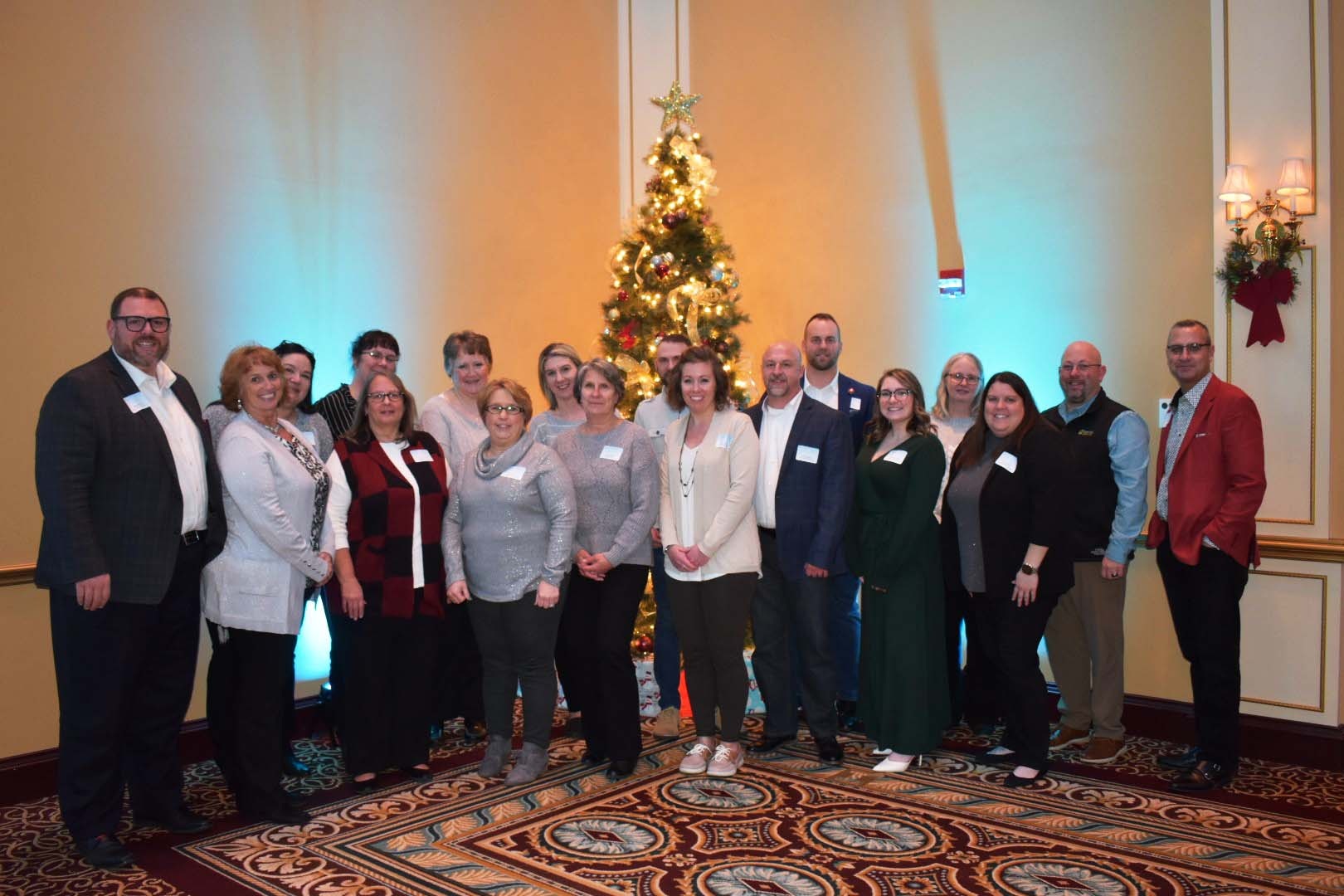 December 21, 2022 – Interra Credit Union in Goshen, Indiana, has announced employees with years of service milestones, ranging from five to 35 years. Thirty-seven staff members achieved milestones this year at the credit union.
Those honored include staff members celebrating five years of service: Brett Allen, Sandy Boldt, Rachel Buchanan, Adam Bujalski, Vicki Bussard, Krystal Clark, Jodi Davidson, Brook Germann, Brooke Gillispie, Karen Hale, Jennifer Hillyer, Madison Homan, Jennifer Klein, Patty Reed, Tyler Rensberger, Emily Rockenbaugh, Leora Schwartz, Clayton Sheets, Christina Smith, Brent Suszko, Brayden Weaver, and Joey White.
Staff members celebrating 10 years of service: Jeremy Bender, Melissa Homes, Jasmine Soto, and Leah Torres.
Staff members celebrating 15 years of service: Allison Burkholder, Blair Juarez, Becky Kirkdorffer, Randy Lehman, Tracy Mast, Brandon Yoder, and Alan Zimmerman.
Staff member celebrating 20 years of service: Tara Hudson.
Staff member celebrating 25 years of service: Tammy Yoder.
Staff member celebrating 30 years of service: Phil Wiens.
Staff member celebrating 35 years of service: Sandi Trenshaw.
"This year highlighted several milestones at the credit union," stated Laura Miller, Senior Vice President of Human Resources at Interra. "In addition to Interra celebrating 90 years of service, our employee milestone anniversaries combined represented 365 years of experience," she added. "These staff members live out the mission of Interra and we are grateful for their dedicated service."
Interra Credit Union, headquartered in Goshen, Indiana, was charted in 1932 and has assets of $1.7 billion. The credit union's field of membership spans 18 counties in northern Indiana, with more than 315 full and part-time employees serving over 91,000 members. Interra currently operates 16 offices in Elkhart, Kosciusko, LaGrange, Marshall, and Noble counties in Indiana and via a suite of robust electronic services at interracu.com.