Angie McKee Joins Interra Mortgage Staff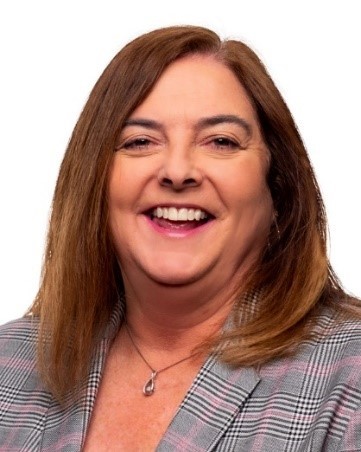 May 27, 2020 – Angie McKee has joined the Interra Mortgage staff as a mortgage loan originator, Ron Cannon, Vice President of Mortgage Lending, announced recently. She will assist members from the application process to closing on mortgage loans. She will also be involved with community relations on behalf of the Interra Mortgage team.
McKee comes to Interra after working for the City of Goshen as the Clerk-Treasurer. "In my role at the City of Goshen, I made the switch to bank with Interra," McKee said. "I found the move easy and the employees friendly and willing to answer questions." This change ultimately led to McKee's employment at Interra with a change in career path.
"Being from the area, I have witnessed how Interra is truly a hometown credit union who cares about the community," McKee said. "My goal is make new homeowners feel that same comfort moving to Goshen."
McKee is actively involved with the Goshen Rotary. She is also a board member for both the American Freedom Fest and Goshen Health Foundation.
Born and raised in Goshen, Indiana, McKee graduated from Goshen High School. A lifetime resident, she continues to reside in Goshen with her husband, Jim.
Interra, headquartered in Goshen, was charted in 1932 and has assets of $1.2 billion. The credit union's field of membership spans 18 counties in northern Indiana, with more than 300 full and part-time employees serving nearly 87,000 members. Interra currently operates 15 offices in Elkhart, Kosciusko, LaGrange, Marshall and Noble counties in Indiana and via a suite of robust electronic services at interracu.com.