Blair Juarez Promoted at Interra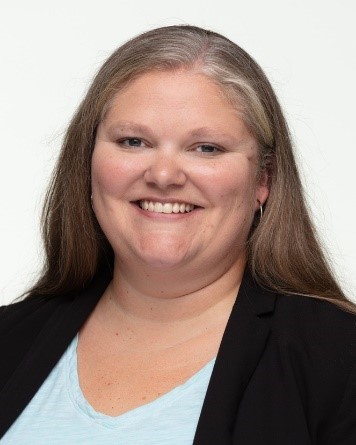 July 29, 2019 – Blair Juarez has been promoted to the position of Assistant Vice President of Project Management at Interra Credit Union, Goshen, Darrin McLaughlin, Senior Vice President of Technology, announced recently. In her new role, she will be responsible to develop and manage credit union initiatives through the stages of project management, as a key member of the credit union's growing Project Management team. Since Juarez started working at Interra 12 years ago, she has held positions in multiple functions and departments within the credit union.
"Blair's depth of experience and knowledge of Interra's operations provide just the right fit as she transitions into her new role in project management," Darrin McLaughlin, Senior Vice President of Technology, noted.
"As we continue to focus on excellence, the benefits of doing business with Interra are unlimited," Juarez said. "The focus on serving our members with integrity, and Interra's investment in our local communities, align with my personal values."
She is a graduated with honors from Indiana Wesleyan University, where she received a Bachelor of Arts degree in Business Administration. Professionally, she is a member of the Project Management Institute (PMI).
A Goshen Native, Juarez graduated from Goshen High School in 2000. She continues to live in Goshen with her two children.