Interra Awarded Naming Rights to New Athletic Complex, Groundbreaking Set for July 16
MIDDLEBURY, Ind. (July 10, 2019) – Middlebury Community Schools (MCS) has announced that it will break ground on its brand-new outdoor athletics complex at Northridge High School on July 16, 2019 and that it has inked a five-year, $250,000 football facility naming rights deal with Interra Credit Union, which is headquartered in Goshen and has a branch in Middlebury.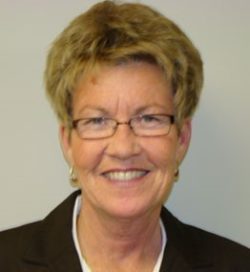 The outdoor athletics complex at Northridge High School in Middlebury will feature an approximately 4,000-seat football stadium with outdoor track, baseball stadium and softball stadium – all of which will be fitted with state-of-the-art field turf, as well as updated team and gameday facilities. The football facility, which will be named Interra Field, benefits from a five-year, $50,000 per year naming rights sponsorship deal that provides category exclusive football marketing rights to the credit union and financial support for the school corporation to add additional support staff and equipment needed to maintain the grounds.
"We are so very thrilled that our school community has allowed us to provide our students, coaches and teachers with these wonderful facilities and are very pleased with Interra's support," said Superintendent Jane Allen. "We are excited to see the games begin in 2020!"
"We are pleased to have Interra Credit Union partner with us on this project for our community," added Middlebury Community Schools Board chair Joanna King. "This project reflects many years of planning by the board and administration to provide adequate facilities for our students in a financially responsible way."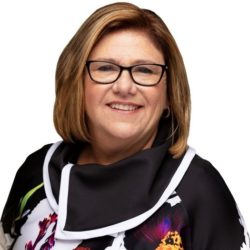 "At Interra, we are so excited to have the opportunity to partner with Middlebury Community Schools on such an impressive project," noted Amy Sink, CEO. "It further solidifies our connection with the entire community."
"This partnership demonstrates Interra's commitment to the school, a broader investment in the many young people who will reap its benefits for years to come and in the community spirit it will generate," Andy Marshall, Executive Vice President and COO, added.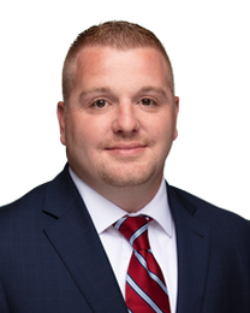 Middlebury Community Schools has awarded construction work for the Athletics Complex to Shawnee Construction & Engineering after an extensive bid process that was held over the last three months and concluded on July 9, 2019.
"Shawnee Construction has completed multiple projects for Middlebury Community Schools at a very high standard," stated Jeff Palmer, Director of Buildings & Grounds. "We are very excited to continue our relationship with them."
Northridge High School Athletics, which serves over 700 student-athletes each year, will benefit from the updated facilities and the school corporation's commitment to developing a sponsorship program available to local and regional businesses – as well as individual donors. Additionally, Middlebury community individuals and families will also have the opportunity to join in on the excitement by participating in a brick paver campaign targeted for a plaza outside the entrance to Interra Field.
"It is a time of excitement and anticipation that can't really be put into words," shared Dave Harms, Northridge High School Athletic Director. "This project has been on the minds of our community, school and student-athletes for a long time. Seeing it all come together is awesome and will be great for everyone involved."
Interra Field expects to be open for the football home opener against South Bend Adams on August 21, 2020. Baseball and softball facilities will be ready for action in the spring of 2021.
The groundbreaking will occur at 2:00 p.m. on July 16, 2019 on the Northridge High School campus and will be open to the public.
To learn more about the Northridge High School outdoor athletics complex and ways to participate, visit northridgefacilitiesproject.com.
About Middlebury Community Schools
Middlebury Community Schools serves three townships in northeastern Elkhart County (IN). The school corporation provides a unique environment with a blend of traditional values and progressive education. The system is comprised of seven schools – four elementary schools (grades K-3, an intermediate school (grades 4-5), a middle school (grades 6-8) and a high school (grades 9-12). It is governed by a five-member elected school board which takes responsibility for educating all students in the district who are capable of learning, regardless of their abilities, race, color, national origin, creed or handicap.
Follow Northridge Athletics on Twitter @nridgeathletics for up-to-date information on happenings within the athletic department.
About Interra Credit Union
Interra, headquartered in Goshen, Indiana, has assets of $1.2 billion. The credit union's field of membership spans 18 counties in northern Indiana, with almost 300 employees serving nearly 82,000 members. Interra operates 15 offices in Elkhart, Kosciusko, LaGrange, Marshall and Noble counties in Indiana and via a suite of robust electronic services at interracu.com.