Interra Honors Three President's Award Winners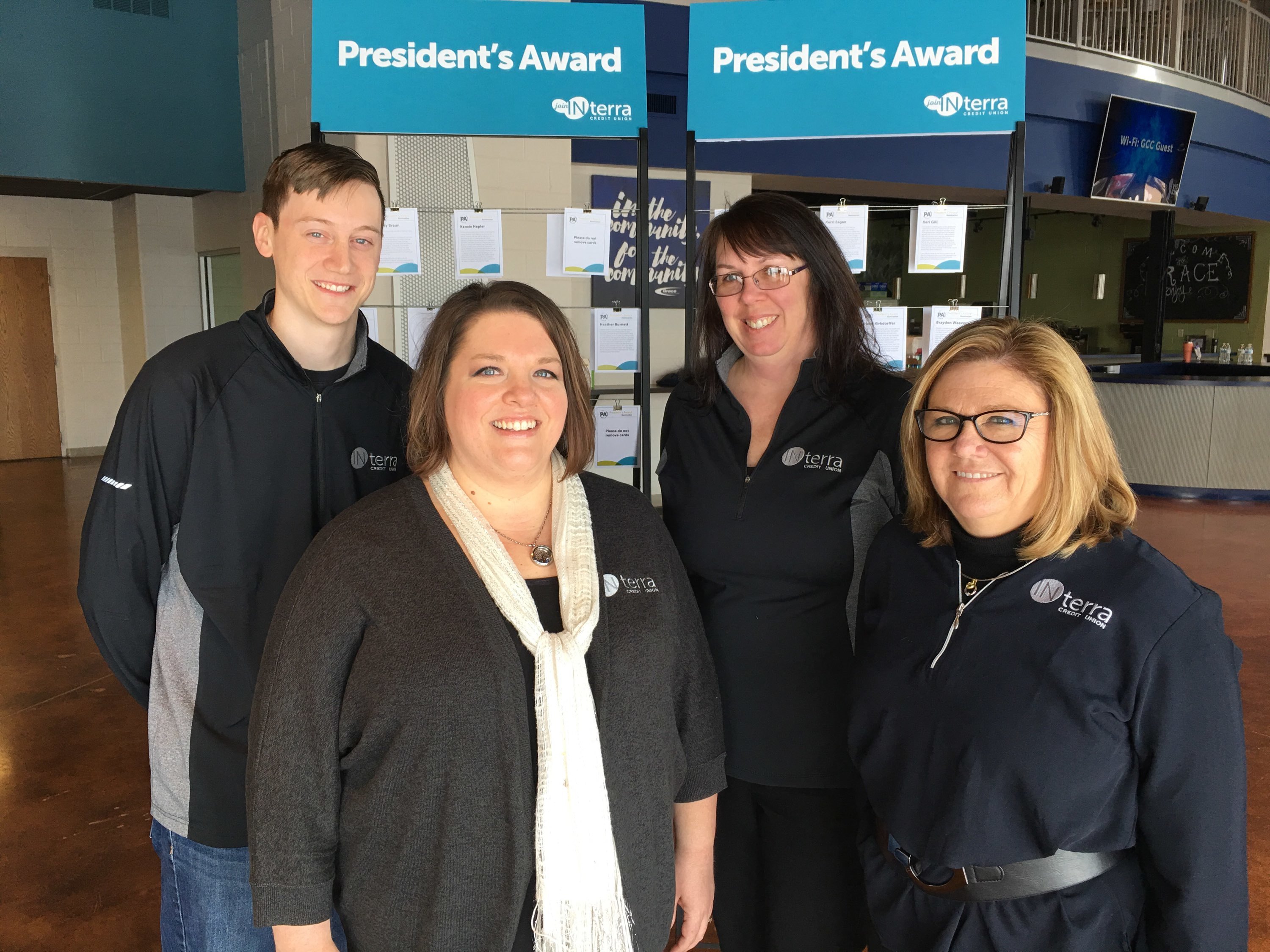 February 19, 2019 – Three Interra Credit Union employees were honored this week as recipients of the 2019 President's Awards, as selected by Amy Sink, CEO. Those receiving the awards are, from left, Trent Stout, credit analyst, Liz Borntrager, regional manager; and Sandy Boldt, senior member solutions specialist, shown here with the CEO.
"I started the President's Award program last year as an initiative to honor Interra employees who have demonstrated outstanding performance over the past year and who embody the culture and values of Interra," Sink said. The winners were selected from nominations submitted by their peers, other employees within the organization with whom they work, volunteer or have other types of positive interactions.
The President's Award winners were announced at a recent all-staff development day and will also be honored at a special event next month.