Interra Presents Years of Service Awards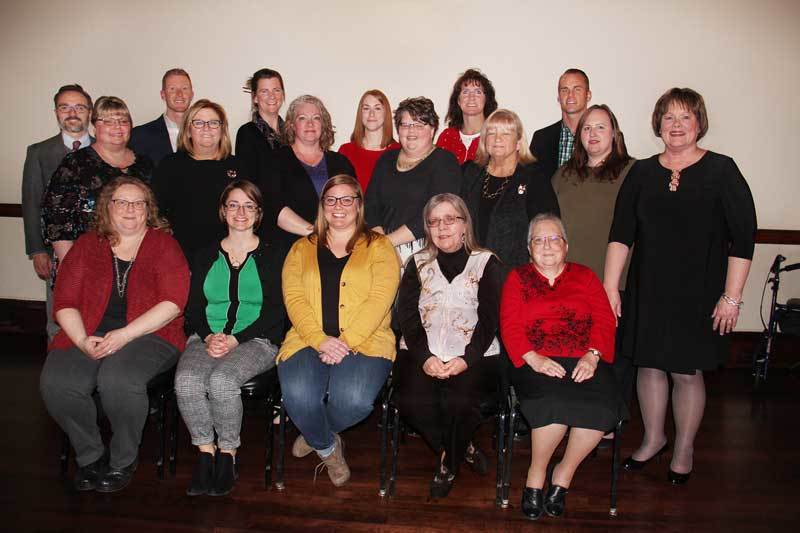 January 23, 2019 - At a recent corporate event, Interra Credit Union, Goshen, honored employees with years of service milestone awards, ranging from five to 30 years.
Pictured, front row, from left, Tonya Amstutz, five years; Jesse Green, 10 years; Stacie Menzie, five years; Pam Kemmerling, 20 years; and Fern Mast, 30 years. Second row, Vickie Kauffman, 20 years; Amy Sink, five years; Tavia Brubacher, 10 years; Jessica Goorhouse, 10 years; Brenda Weatherton, 20 years; Richelle Dick, 15 years; and Karen Steffensen, 25 years. Back row, John Eicher, 10 years; Joel Richard, 10 years; Sara Miller, five years; Katie Lindzy, 15 years; Kari Weaver, 10 years; and Randy Lehman, 10 years.
Those not present for the photo included Seth Thompson, Sandy Simmons, Alma Garcia, Susan Martin and Ruth Moore, five years; and Deb Garman and Penny Singleton, 20 years.