Candace Gleason Promoted to VP at Interra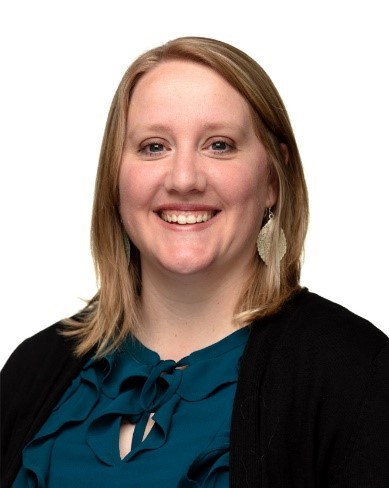 May 30, 2019 – Candace Gleason has been promoted to the position of Vice President of Operations Support at Interra Credit Union, Goshen, Darrin McLaughlin, Senior Vice President of Technology, announced recently. In her new role, she leads a variety of departments that encompass operational support to the credit union and its members. Since Gleason joined the Interra staff just over five years ago, she has held leadership positions in branch management and operations.
"In her positions at Interra, Candace has grown and developed and has become the right person to move these departments forward for the benefit of our staff and members," McLaughlin noted.
"Everything we do is to improve our service, products, staff and processes to make the members' experience better," Gleason said. "I worked part-time for a bank when I was in college and when I decided to get back into the industry, I wanted to work for Interra because of the experience I received as a member."
Originally from California, Gleason earned a bachelor's degree there at Simpson University in Redding. Professionally, she has been a part of the Pfeil Innovation Institute and serves on the Innovation Council for Members Development Company.
Gleason is active in the community, volunteering in a variety of capacities and serves on the missions team at her church. She lives in Elkhart with her husband and three children.