Spend Now, Pay Later with an Interra Mastercard® Credit Card
As we welcome the summer season, you may be considering a family vacation or a long weekend getaway. For those larger expenses, an Interra Mastercard® credit card could be the perfect fit!
Interra's credit cards offer a wide variety of benefits, including a 21-day grace period, accommodating to your lifestyle and needs. There are two types of credit card options available: standard and elite.

No annual fee¹
Rates as low as 8.25% APR²
21-day grace period on purchases
Travel accident insurance³
Manage your account, view statements, and more through Interra Online Banking
24/7 member support
Check out our Mobile Wallet (Data carrier rates may apply.)
The Elite card incorporates a rewards program and these additional benefits:
Receive 10,000 bonus points after spending $2000 in purchases within the 90 days of opening the account⁴
Earn 1.5 points for every dollar spent
Redeem points for 1% cash back, travel, gift cards, merchandise, and more!
Visit CURewards, login and redeem your points
Interest rates are dependent on your credit history. The Annual Percentage Rate (APR) will vary with the market based on the Prime Rate. Interest due dates are at least 21-days after the close of each billing cycle. The credit union will not charge you any interest on purchases if you pay your entire balance by the due date each month, so you can truly buy now and pay later!
Interested in learning more and applying today?
Visit: www.interracu.com/credit-cards
¹Other fees include: Late payment fee of $25.00; Returned payment of $5; Cash advance fee of 2%; ATM transaction fee of 2%; Balance transfer fee of 2%; Foreign transaction fee of up to 1% of each transaction. ²Annual Percentage Rate. As low as 11.25% APR for Elite MasterCard. As low as 8.25% APR for Standard MasterCard. This APR will vary with the market based on Prime Rate. Approval based on the member's overall financial profile, including credit history and proof of income. Not all borrowers will qualify for the lowest rate. ³Only applicable on travel purchased with your Interra MasterCard. ⁴10,000 introduction reward bonus points can be earned by new and approved Interra Elite credit card members. To receive introduction reward bonus points, make $2,000 in purchases within 90 days of account opening. Balance transfers, cash advances, fees, interest and items returned for credit do not qualify as an eligible purchase. Introduction reward bonus points will typically appear as a bonus on your Elite credit card account and may take up to 2 billing cycles after you have met the purchase requirement. Available reward points will expire after 48 months. To redeem points, visit www.my-CURewards.com/Interra. Bonus points are not available if you closed an Interra Platinum/Elite credit card in the past 24 months.
Are You Looking to Purchase a New House?
Has your family outgrown your current home? Are you relocating to a new area? Whatever the situation may be, if you're in the market to purchase a house, then you don't want to miss Interra's upcoming free Home Buyer's Seminar. Interra Mortgage Loan Originators, Laurie Tatich, Shari Vermillion, and Lori Bolyard will share current market trends as well as tips to best prepare you when buying a home in today's market.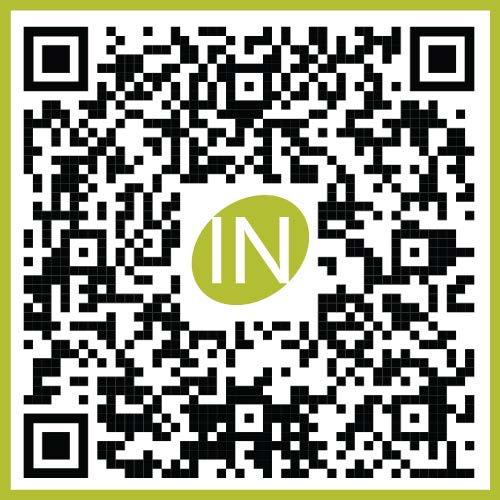 What: Home Buyer's Seminar
When: Thursday, June 16, 2022 Time: 6:00 pm
Where: Interra's Main Office - 300 W. Lincoln Ave. Goshen, IN 46526
Interested in attending the Home Buyer's Seminar? Scan the QR code to register. Hurry! Limited seating. Registration is due by Thursday, June 9.
Feeling Short on Cash?
Are you a little short on cash for an unexpected expense? Perhaps your home appliances or car needs repaired? Check out Interra's online CashIN short-term loan1. In as short as 60 seconds, a lending decision is made with money deposited quickly into your Interra account.
CashIN loans provide quick access to funds to help you manage short-term borrowing needs or unplanned expenses. The loan process is done only online through Interra's Online Banking or Mobile App.
No credit report required.
Borrow between $750 and $2,000.
Maximum of 2 CashIN loans at a time.
Maximum amount not to exceed $2,000 of combined CashIN loans.
This Membership account must be open for at least 6 months to be eligible to apply.
Eligibility for Primary Account holder only.
Loan protection coverage is not available on this CashIN loan.
1
Not all will qualify. Loan subject to loan qualifications.

The Importance of Savings Accounts
You might be questioning "is it important for me to routinely add money into my savings account?" If the money you have isn't being utilized right away, savings accounts can easily become a part of banking that gets skipped over during crunch time. However, growing your savings account, even in small increments at a time, can provide several benefits to your financial wellbeing.
Savings accounts at Interra give you:
Financial Security. A growing savings account works as your piggy bank where you can save and watch your money grow. Your savings account also works as a financial cushion in the case of an emergency where you need to pull funds out to cover an unplanned expense. You are continually building a long-term financial account where you are saving for the future.
Financial Discipline. A savings account regulates how much you spend. Setting aside a percentage of your paycheck on a weekly, bi-weekly, or monthly basis assists you in developing good spending habits. Additionally, the money in your savings account continually builds interest, further setting you up for financial success.
Account Ownership. At Interra, every member has a savings account. It represents your "share" of ownership in the credit union. We encourage you to take advantage of the benefits available to you through complimentary access to electronic services, competitive rates, and so much more!
To learn more about Member Share Savings Accounts and additional features, visit: www.interracu.com/regular-savi...
Juneteenth Holiday
In observation of the federal holiday, Juneteenth, all Interra offices will be closed on Monday, June 20, 2022. Offices will reopen at normal business hours on Tuesday, June 21.
We're still here for you, 24/7!
Call Interra, day or night, at 574.534.2506 – even on weekends and holidays.
Use Interra's Online Banking, the mobile app¹, and ATMs.
1Data carrier rates may apply.