Interra Celebrates 90,000 Members!
In celebration of Interra's 90 years of service this year, we are excited to announce we are now serving 90,000 members!
Grady Yoder became Interra's 90,000th member when his parents, Fred and Jennifer Yoder, opened a Kids Club account in his name at the New Paris office. Grady funded the account with dollars he earned at the Kosciusko County 4-H Fair auction. "We knew that now was the perfect time for Grady to learn good saving habits," shared Jennifer Yoder. "We turned to Interra because we trust them."
In recognition of our 90,000th member, Interra donated $290 dollars into Grady's Kids Club account and provided him with a whole lot of Interra swag. Additionally, the credit union "cleared the list" and purchased the remaining items on Grady's teacher's Amazon Wishlist.
Interra's CEO, Amy Sink, and the New Paris team, celebrated Grady where he was presented the check that was deposited into his Kids Club. As a football fan, Grady was also able to meet Wawasee High School Warrior football Captain, Chance Flannery, who attended the celebration as well. "These milestone achievements are made possible by our members' trust and loyalty to the credit union," stated Amy Sink, Interra CEO. "Interra is honored to celebrate 90,000 members in our 90th year," she added.
Celebrating International Credit Union Day with Food Drive
Every year, Interra joins more than 57,000 credit unions in 105 countries worldwide to celebrate International Credit Union Day (ICU Day). ICU Day celebrates the spirit of the global credit union movement and recognizes hard work and the shared member experience.
This year, ICU Day occurs on Thursday, October 20th. The theme is "empower your financial future with a credit union." The ultimate goal of this theme is to raise awareness about the incredible work that credit unions and additional financial cooperatives are doing around the world to provide members with the opportunity to get engaged and involved in their communities.
To celebrate ICU Day, Interra's annual Fall Food Drive kicks off the week prior on Thursday, October 13th, and continues through Monday, October 31st. Every Interra branch will be accepting donations. During these challenging times, our local communities are experiencing a significant increase in food pantry attendance. We ask that you please be as generous as you can in order to help others who need the very basic of life's necessities during this time.¹
What items are needed?
Non-perishable food items (not expired)

Proteins - canned beef, peanut butter, etc.
Household supplies and paper products
Personal care items - adult and baby
Where will your donations go?
Donations will go to food pantries selected at our 16 branches throughout Interra's footprint.
The cooperative spirit, a cornerstone of credit unions, is exemplified with the partnership of the credit union and our members in service initiatives, such as the Fall Food Drive. Thank you in advance for your generosity!
¹Must be packaged goods with a nonexpired date. The credit union reserves the right to reject and/or limit any donations outside of the project's spirit and intent, at its discretion.
Are you looking to purchase a new house?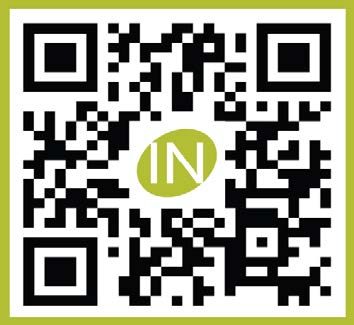 Is your family looking to purchase a home? Or possibly relocating to a new area? Whatever the situation may be, if you're in the market to purchase a house, then you don't want to miss Interra's upcoming free Home Buyer's Seminar. Interra Mortgage Bilingual Loan Advisors, Esmi Rivera and Edward Hernandez, and Mortgage Loan Underwriter, Carmen Gonzalez, will share current market trends as well as helpful tips you should know when buying a home for the first time. Today's market can be tricky. Interra is here to help.
This Home Buyer's Seminar will be held in Spanish.
What: Home Buyer's Seminar
When: Thursday, October 13, 2022
Time: 6:00 pm
Where: Interra's Main Office - 300 W. Lincoln Ave., Goshen, IN 46526
Interested in attending the Home Buyer's Seminar? Email brittanyo@interracu.com or scan the QR code to register. Hurry! Registration is due by Thursday, October 6th.

Shred-It Coming to LaGrange County!
A member favorite! Interra's popular Shred-It event is coming to LaGrange County this Fall. This helpful event allows you, an Interra member, to properly and safely dispose of information that could compromise your accounts and their identity.
Here is the schedule: Saturday, October 22 | 9:00 to 11:00 am
Location: Topeka Fire Department - 180 Crossfire Dr., Topeka, IN 46571
In order to ensure traffic safety, participants are asked to enter the fire department parking lot from the north side on Zook Avenue in order to turn left into the shredding area.
FREE! Each member may have up to 50 pounds shredded FREE, regardless of the number of accounts the member has. It's only 20 cents per pound thereafter. (Payment is accepted by cash or check. Due to limited Internet connectivity, debit and credit card payments can be accepted.)
A benefit of membership! Shred-It is exclusive to Interra members. Please bring your member card, checkbook, debit card or other evidence of membership.
What should you shred? Old documents and medical records; tax records; financial, credit card, investment statements and receipts; pre-approvals and other mail solicitations; computer discs and CDs; pay stubs; expired ID cards; leases and contracts; expired credit cards, etc. It's okay to shred paper clips, staples, manila folders, duplicate check copies, old checkbooks, and deposit books.
Please don't bring: Garbage, 3-ring binders, cardboard, plastic, or metal. (The credit union and/or Rapid High Shredding reserve the right to refuse unacceptable items.)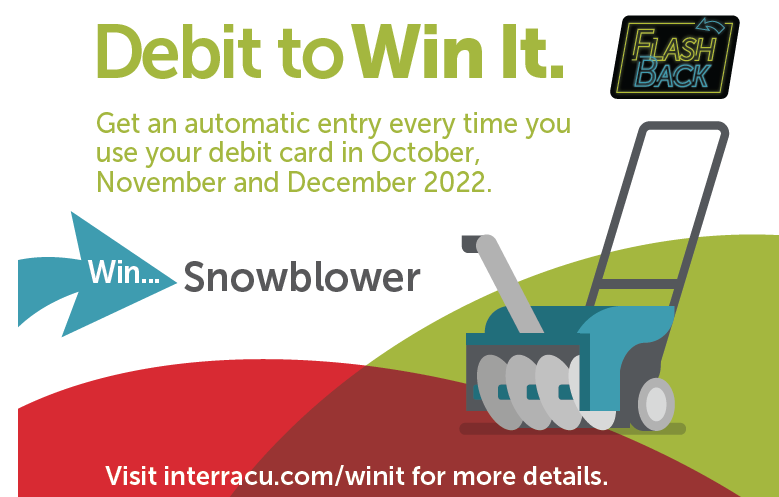 Online Banking: CURewards Update
Interra's MasterCard® Platinum/Elite card comes with a variety of rewards to meet your needs.
• Earn 1.5 points for every dollar spent.
• Redeem points for 1% cash back, travel, gift cards, merchandise, and more!

Interra's online banking now allows members to redeem CUrewards making it even easier for you to receive your benefits. You can simply login into your Interra online banking and select the credit card you want to redeem points for. You will then select "Card Controls." Under the picture of the credit card, select "Redeem" to retrieve your rewards.
Learn about other credit card tips and a helpful FAQ, visit www.interracu.com/personal/credit-cards
Columbus Day Holiday Hours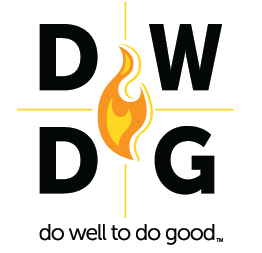 All Interra offices will be closed Monday, October 10, 2022 in recognition of the Columbus Day holiday. While our doors are closed, our staff will be volunteering in our local communities to assist various school districts and non-profit organizations. It's all part of Interra's Vision to Do Well To Do GoodTM.
We're still here for you, 24/7!
• Call Interra, day or night, at 574.534.2506 – even on weekends and holidays.
• Use Interra Online Banking, the mobile app and ATMs.