Telephone Banking
Perform transactions over the telephone without the need to visit a branch or ATM.
Interra Connect is a free telephone banking service that enables members to perform transactions over the telephone without the need to visit a branch or ATM. Interra Connect can perform transaction history requests, balances, transfers, loan payments and more!
Beginning 10/11/23, Interra's phone system will receive an upgrade allowing for an even more streamlined phone banking experience. Check out information regarding these changes in the 10/11/23 box.
What is Interra Connect?
Interra Connect is telephone banking that enables members to perform over the telephone transactions without the need to visit a branch or ATM.
Upgrade Happening October 11, 2023
Beginning 10/11/23, Interra Connect will have new functions. Most importantly, the use of touchtone capabilities will be replaced with voice activation hosted by Interra's new virtual assistant, Terra.
Call Interra Connect at 574.534.2506 or 888.432.2848.
Speak your phone banking needs by saying statements such as "Phone Banking", "Balance" or "Transfer" to begin your phone banking transaction.
Follow the prompts to complete your phone banking. It's that easy!
The first time calling into Interra Connect on or after 10/11, you'll need to follow the set-up prompts to verify your member number, identity and develop your NEW 4-digit PIN.
Who is Terra?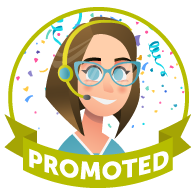 You may recognize Terra as our online chat assistant. She's done such a great job chatting with our online users, that beginning 10/11/23, she will be promoted to assist our members with phone banking as well.
Terra will allow for:
Improved efficiency for routine calls and questions while more in-depth conversations can be completed by our representatives.
Speaking your needs rather than relying on touchtone phone. For example, need to know Interra's routing number? Just say, "routing number" and the information will be provided.
24/7 availability and member support will continue to be accessible. Interra's commitment to providing human-centered member service remains unchanged. Terra will assist you but will not replace our service representatives. You will still have access to our knowledgeable and friendly support team. But we promise Terra is friendly and here to help you, too.
It's easy to get started.
Call Interra Connect - 877.800.3228 or 574.534.2506

Enter your member number followed by the pound sign (#)
Select a 4-digit PIN to be used on all future Interra Connect calls
Enter your Social Security Number (only asked the first time you call). You will then be directed to the main menu
Contact Interra if you have any questions or need assistance.
Easily access your account.
You can easily access your account information 24 hours a day simply by using a touch-tone or cell phone.
Check balances
Make transfers
Find out loan information and payment due dates
Listen to recent account activity
Make withdrawals
And more!