Shred-It Days May 20 and 21, 2022
Interra Credit Union's annual Shred-It Days are right around the corner! This is a helpful event in order to properly and safely dispose of information that could compromise your accounts and their identity.
Here is the schedule:

Friday, May 20
9:00 to 11:00 am and 1:00 to 3:00 pm
Saturday, May 21
9:00 to 11:00 am
Location:

Interra main office, in the Powerhouse parking lot, just southwest of the office in front of Goshen Brewing Company.
FREE! Each member may have up to 50 pounds shredded FREE, regardless of the number of accounts the member has.
It's only 20 cents per pound thereafter. In 2021, members had almost 20,000 pounds shredded. That's nearly 10 tons of paper!
A benefit of membership! Shred-It Days are exclusive to Interra members. Please bring your member card, checkbook, debit card or other evidence of membership.
What should you shred? Old documents and medical records; tax records; financial, credit card and investment statements and receipts; pre-approvals and other mail solicitations; computer discs and CDs; pay stubs; expired ID cards; leases and contracts; expired credit cards, etc. It's okay to shred paper clips, staples, manila folders, duplicate check copies, old checkbooks, and deposit books.
Please don't bring: Garbage, 3-ring binders, cardboard, plastic or metal. (The credit union and/or Mountain High Shredding reserve the right to refuse unacceptable items.)
Tips for Home Seller's this Spring
Following last year's trend, the 2022 housing market is showing favoritism again to sellers over buyers. According to the National Association of Realtors, the housing market is short by as much as 6.5 million homes, leaving buyers with very few listing options to select from. With the Federal Reserve making its first round of interest rate increases in March, we can expect to see some slowdown in the market later this year.
For those individuals currently going through the selling process or interested in selling this spring or summer, we encourage you to follow these tips to best assist you.
Price your home accordingly.
The last several years have proven that buyers will pay almost anything to get the home they want. It's important, however, to price your home competitively without exceeding the house value. Make sure to pay attention to the numbers your agent brings to the table. The overall goal is to gain significant interest and showings to find the right buyer.

Make your house stand out!

It's important to gain buyer attraction for all the right reasons. To ensure your home looks as clean and presentable as possible, you'll want to remove personal pieces such as pictures, repaint walls a neutral color, buff the floors or deep clean the carpet and clean the windows.
As we enter spring, a nice touch would be to plant flowers in your landscaping or place flower arrangements from a local greenhouse in your home. Little touches such as this will charm a buyer!
Stick to a minimum acceptable offer.

The best thing to do in advance is to decide on a minimum price you're willing to accept. In today's market, where bidding wars are ever so rampant, the goal remains the same: to have a smooth process for both the seller and the buyer. To prevent painful rounds of price reductions and negotiations, it's key to list at a price not too high.
Want to know more? Contact Interra's Mortgage experts today at 574.534.2506.
Selling Your Home?
Are you planning to sell your home in the next 6 months? Then you don't want to miss Interra's upcoming free Home Seller's Seminar. A panel of local and knowledgeable realtors will share home selling tips and answer your questions during this extreme mortgage market.

What: Home Seller's Seminar
When: Tuesday, May 17, 2022
Time: 6:30 pm
Where: Grace Community Church, 20076 CR 36, Goshen, Indiana
Interested in attending the Home Seller's Seminar? Scan the QR code below to register. Hurry! Registration is due by Tuesday, May 10.
Debit to Win It.
Get an automatic entry every time you use your debit card in April, May and June 2022.1

Win... $500 gas card

Visit interracu.com/winit for more details.

¹NO PURCHASE NECESSARY. VOID WHERE PROHIBITED. PURCHASE WILL NOT IMPROVE ODDS OF WINNING. ODDS OF WINNING DEPEND ON THE NUMBER OF ELIGIBLE ENTRIES RECEIVED. NEW YORK AND FLORIDA RESIDENTS ARE NOT ELIGIBLE TO ENTER OR WIN. Promotion begins at 12:01 am Eastern Time on April 1, 2022, and ends at 11:59 pm Eastern Time June 30, 2022 ("promotional period"). Prior to entry, entrant must be a member in good standing of Interra Credit Union, at least 18 years old and have a MasterCard debit card with Interra Credit Union. Consumer accounts only. For entry without purchase, hand print your name, address and daytime phone number on a 3 x 5 card and mail to Interra Credit Union, Debit to Win it, PO Box 727, Goshen, IN 46527. Only one entry required each promotional period, no limit on entries per day by either mention. Winner will be contacted by phone/email on record. If the winner does not return the initial contact within two days, another winner will be selected and so forth. One (1) monthly prize of at least $500 approximate retail value. Winner may opt to receive $250 cash in lieu of the featured prize. The cash value of prizes is considered taxable income and will be reported to the IRS as such. Contest winners will be required to complete and sign an IRS W-9 form or its equivalent. As always, we encourage you to consult a tax professional for assistance. Interra employees and volunteers and their immediate family members are not eligible. Complete official rules are available at any Interra Credit Union office or online at interracu.com/winit.
Memorial Day Holiday
In honor of those who have served, all Interra offices will be closed on Monday, May 30.
We're still here for you, 24/7!
Call Interra, day or night, at 574.534.2506 – even on weekends and holidays.
Use Interra Online Banking, the mobile app¹, and ATMs.
You could get $500
Due to its popularity, Interra's new construction loan has been extended. Any new construction loan¹ received between now and June 30, 2022, will receive a $500 lender credit at closing.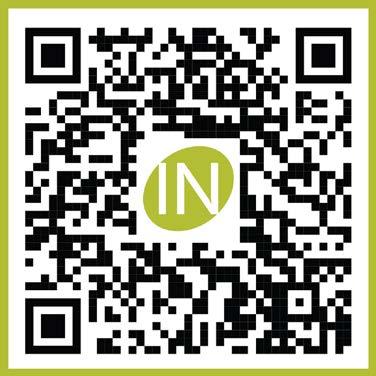 Amish financing available.
Purchase plus improvement options.
Watch the funding of your construction loan using our app.
One-time close; rate locked in at origination.
12-month construction period.
Apply today at interracu.com/mortgage or contact us at 574.534.2506. You can also follow us on LinkedIn at linkedin.com/showcase/interra-credit-union---mortgage-.
¹Any Interra Credit Union construction loan application received between February 25, 2022 and June 30, 2022 will receive a lender credit at closing valued at $500.00. This amount will be refunded at loan closing. Fixed or adjustable rate available. One-time closing. 12-month construction period. Interest-only payments during the construction period. Offer available for primary residence only. Must be 18 years of age or older. Terms and conditions of this offer, including its termination, may change without prior notice. Loan subject to qualifications. Not all will qualify. NMLS #623379
Interra Investments Enters Strategic Alliance with LPL
Interra Investments is excited to share about upcoming enhancements for the investment products, insurance, annuities, and retirement planning that you enjoy located at Interra Credit Union.
Our investment and retirement planning services are supported by CUNA Brokerage Services, Inc. (CBSI), a credit union-focused broker/dealer for investment services, which is entering a strategic alliance with LPL Financial, an industry leader in technology and support for financial professionals.
Our investments team is happy to answer any questions you may have. Please reach out to us at wm@interracu.com or 574.975.3222.Interra Investment Services Advisors area registered representatives of CUNA Brokerage Services, Inc. Representatives are registered, securities sold, advisory services offered through CUNA Brokerage Services, Inc. (CBSI), member FINRA/SIPC, a registered broker/dealer and investment advisor, which is not an affiliate of the credit union. CBSI is under contract with the financial institution to make securities available to members. Not NCUA/NCUSIF/FDIC insured. May Lose Value, No Financial Institution Guarantee. Not a deposit of any financial institution. CUNA Brokerage Services, Inc. is a registered broker/dealer in all fifty States of the United States of America. FR-4371401.1-0222-0324